CBSE has a skill-based curriculum whose aim is to develop the student's critical and creative thinking skills, effective communication skills, interpersonal and collaboration skills, and information and media skills.
We follow Central Board of Secondary Education (CBSE) curriculum and it is  under the Union Government of India.
CBSE curriculum innovates in learning and teaching technique by creating a student-friendly environment and centrally focusing on student's paradigms. It also emphasizes an aptitude-based syllabus which also focuses highly on the proficiency of the students. CBSE tends to follow a concise structure of syllabus, which makes it easier than other boards.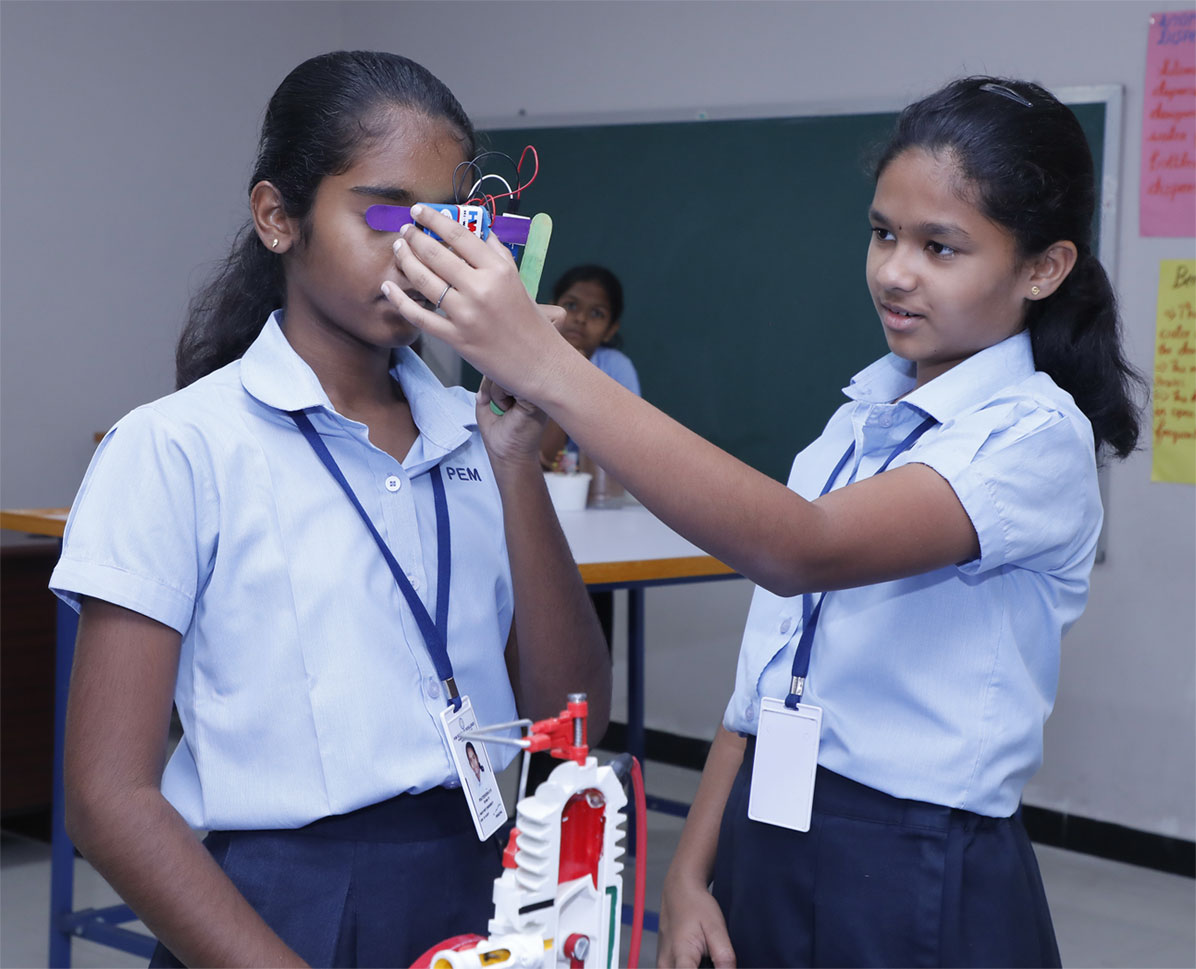 INTEGRATED FOUNDATION COURSE
Integrated program (JEE / NEET classes) for Grade XI to XII  and Integrated Science Foundation for Grade VI to X  supports students to excel in AISSE and AISSCE along with JEE Main, Advanced, AIPVT, AIIMS, CMC, JIPMER, NEET etc.,
To strengthen the reading skills, language development classes are included in the curriculum forprimary students.